Just doing a little bit of research to finalise on the style and whatnot and there are a few works that inspired me quite a bit. So the first one is one of my favourite DC animated films "The Flashpoint Paradox". What I like about the film is obviously the story as well as the style. I like how newer DC Animations started to take the appearance of anime as well as keeping some sort of western feel to them. Simplified shading and lack of strong highlights is what has interested me the most. That's because for a long time now I've been looking for an optimal shading and colouring technique that wouldn't take much of my time after inking. In my previous animations inking and shading/colouring were by far the most tedious processes, so this year I would like to limit the time I spend doing one and/or the other. That's why I bring in one of the latest DC animations as examples to show what kind of look I'm going for.
Here are a few examples: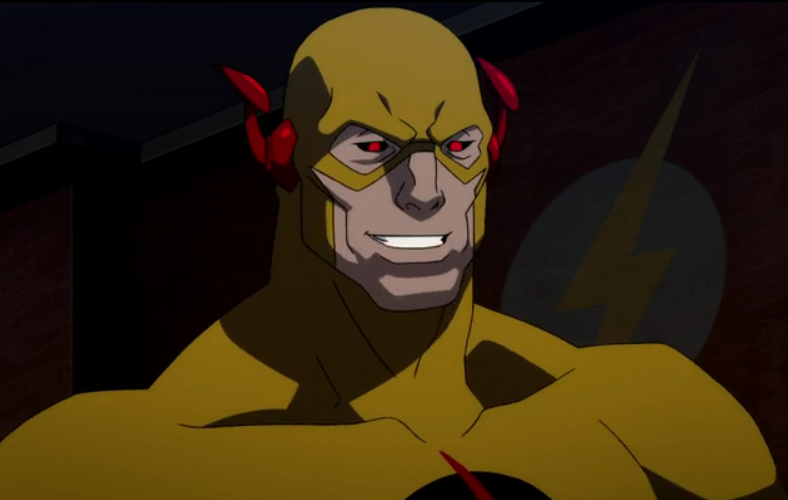 Another point I would like to cover in this research post is line art colours. I've recently stumbled upon a really good animator that goes by the name of CrikeyDave on YouTube. His animations are limited at times, but what I particularly like is the colour he gives to his lines. My tutor Andy spoke about this technique last year, saying that it would be good if my lines weren't just black, but were either slightly faded or coloured to give my animations more depth and atmosphere. On top of that, I've noticed that colouring the line art helps colour blending and the characters as well as the environment look more organic on screen. One more point, I love using cool colours such as blue, purple and green for my shadows, so I figured colouring my lines the same tone will give the shadows more dynamism in my animation. Here's the video that I really look up to using as an example when I start animating:
Lastly, I'll talk about keyframes and fluidity of my upcoming thesis film. Now the only action packed scene in my film is when Ph'Ox is trying to survive in the woods all by himself. For that scene I would like to achieve the same level of smooth animation as the video below. The style that the animators of Sun Creature Studio went for in their animation is very simple and has little to no shading in them; which allows for smooth and quick animating of the characters. That's exactly what I'm going for in my film. Since my character will spend most of his time surviving in the forest – I'll tone down the lighting and give some ambient cool colours to the overall atmosphere. And since there wouldn't be much of a light coming in onto the character – there wouldn't be a need for heavy shadows. This will render the process a lot easier for me, since I wouldn't need to shade anything. It'll save me a lot, and I mean A LOT, of time which I will use to work on more detailed scenes, like the ones containing dialogue, since the characters will be closer to the camera and wouldn't move much. It'll allow the audience to clearly recognise the design of my heroes and take note on the minor and/or major differences between the characters.
References
Sun Creature Studios. (2015). The Reward: Tales of Alethrion – "The First Hero". [Online Video]. 22 April 2015. Available from: https://www.youtube.com/watch?v=DUlg8Y_mLfA&t=332s. [Accessed: 24 October 2017].
The Flahspoint Paradox. (2013). [DVD] Directed by J. Oliva. United States: DC Entertainment, Warner Bros. Animation.
CrikeyDave. (2015). League of Legends cartoon – Champions! (LoL). [Online Video]. 28 April 2015. Available from: https://www.youtube.com/watch?v=sDUC-HCpqtc. [Accessed: 24 October 2017].